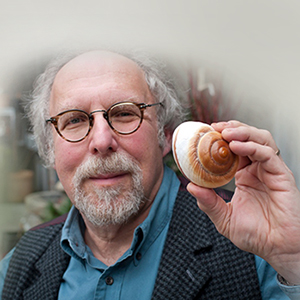 David George Gordon is the award-wining author of The Eat-a-Bug Cookbook and 18 other titles about orcas and gray whales, cockroaches, tarantulas, land snails and the Sasquatch. The New York Times called his Field Guide to the Slug "gripping."
He's been featured in The Wall Street Journal and USA Today, Time magazine and National Geographic Kids and appeared on Conan O'Brien, The Wil Wheaton Project and The View. He's spoken at the American Museum of Natural History, San Diego Zoo, California Academy of Sciences, San Francisco Botanical Garden, MASS MoCA and many other venues.
As the Bug Chef, he's shared his exotic cuisine with visitors to the Smithsonian Institution, Robert Mondavi Institute for Food and Wine Science, San Diego Comic Con, Singapore Food Festival, Yale University and Ripley's Believe It or Not! museums in Hollywood, San Francisco and Times Square.
Chef Gordon and his wife Karen Luke Fildes, illustrator, enjoy leading week-long programs, weekend retreats and one-day workshops on writing and science illustration. They live in Seattle with Julie, Julia and Julio, their pet corydoras catfish.